New Promotions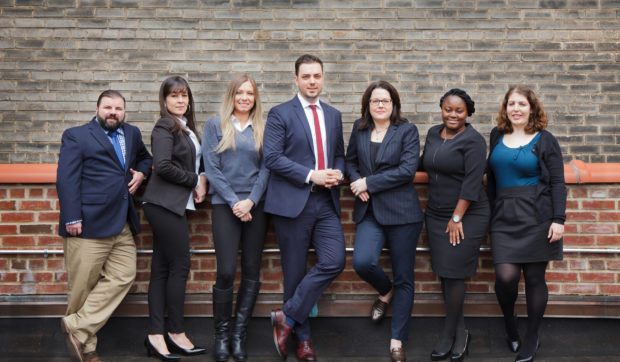 Please join us in congratulating our newly promoted KM Associates team members!
Christine L. Belson, MBA, SHRM-SCP
Chief Operating Officer
Ms. Belson has more than 20 years of experience in finance and administration in the AEC industry. As COO, Christine is responsible for providing the leadership, management, and vision necessary to grow the company.
Axel Piazzola
Associate
Mr. Piazzola has more than 10 years of building code and zoning experience at KMA. As an Associate and Senior Project Manager, he is responsible for overseeing office procedures and informing staff of industry developments.
Karolina Castro
Senior Project Manager/Building Code and Zoning Specialist
Ms. Castro has more than eight years of building code and zoning consulting experience. She handles permit applications for both new building and major conversions.
Sarah Golden
Senior Project Manager
Ms. Golden has been a valued team member with KMA since 2009. She is engaged in many aspects of the industry, including city approvals, certificates of occupancy, and violation dismissals.
Chris Hartel
Senior Project Manager
Mr. Hartel has more than 12 years of experience as a filing representative and is one of the company's leading experts in DOB standards and procedures.
Keyana Fluitt
Senior Project Coordinator
Ms. Fluitt has been a valued Project Coordinator with KMA since 2013. She works collaboratively with clients to obtain approvals and letters for completion with the DOB and HUB.
Jadie Rodriguez
Senior Project Coordinator
Ms. Rodriguez has been a member of the KMA team for the past nine years. She is the daily point of contact for clients and is involved with many types of projects from the initial filing to approval and closeout.
KM Associates of New York is committed to moving your project forward. Please contact us at info@kmaofny.com or visit our website at www.kmaofny.com.