James Samuel
Director of Finance
James Samuel is KM Associate's Director of Finance whose experience as a CFO in the AEC industry has earned him recognition for excellence in cultivating key business relations and developing and implementing financial controls and processes. His specialities include finance, accounting, business operations and planning, vendor management, contract review/legal liaison, and overseeing HR.
Mr Samuel is a diligent, people-oriented, and solutions-driven leader who empowers and strengthens teams and instills a culture of collaboration and communication. He previously held leadership positions at a renowned Design/Engineering firm and an award-winning Residential Architecture firm.
Mr. Samuel holds a Bachelor's Degree in Business and Accounting.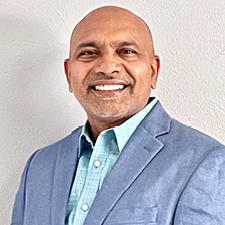 Bachelor's Degree, Business and Accounting