Vito J. Gerbino
Partner
Before co-founding KM Associates with Philip Santantanio in 1998, Vito Gerbino had earned a degree in architecture from the New York Institute of Technology and worked for a number of different companies within the AEC industry—including architects, construction managers, and expediters. He acquired a solid foundation about the building industry and an excellent understanding of logistics and how to move a project from design to completion.
Vito helps clients successfully navigate the compliance process for a wide range of projects, including new construction, high-rise buildings, major alterations, complex renovations, and historic preservation. His projects include Carnegie Hall, the High Line, Verizon Tower, and Weill Cornell Medical Center. He solicits new business and participates in initial consultations with clients, manages project coordinators and filing representatives from initial filing status to application approval, reviews drawings from clients prior to filing, and consults with clients on the filing and approval approach of new applications.
Vito works to help KM Associates grow into one of the most prominent and professional building code and expediting firms in New York City.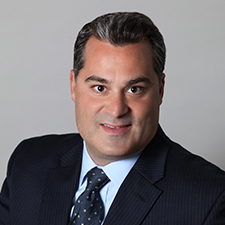 Bachelor of Science, Architecture
New York Institute of Technology (NYIT)

Member, Building Owners and Managers Association (BOMA)