Frequently Asked Questions
Before you choose an expediter to handle the approvals and permits for your building project, it would be helpful to have more information about what is involved. This section will help guide you through the process.
Can't find an answer to your question? Call us at (212) 563-6760 or email us at info@kmaofny.com.

Filing Representatives
What do expediters and code consultants do?
We help determine which permits you need for any construction work that you are planning. Then we file the appropriate paperwork with the appropriate agency to get approvals and permits for your building project. We also review drawings to ensure that they are up to code and to help minimize any objections the city agencies may have when reviewing your submission.
Why do I need an expediter or code consultant?
Because we can ensure your project will move much faster.
New York City is more complicated than many other regions when it comes to building codes and zoning laws. Licensed expediters interact daily with the Department of Buildings (DOB) to file applications, obtain approvals, conduct research and signoffs with the agency, or meet with all levels of the DOB staff. Our main goal (or objective) is assisting you in meeting your construction target dates.
If you need to get permits for your building project, or have received a "Stop Work Order" because of violations or objections, call us and we will resolve the problem for you.
Codes and Permits
What building code am I supposed to use?
If you are not familiar with New York City building codes, you may be confused by what is required of you. The code you use depends on what year your building was constructed and whether or not it has ever been upgraded to the current code.
New York City adopted a customized version of the 2003 International Building Code (IBC) in 2008. Any buildings constructed prior to 2008 that have not been upgraded continue to use the 1968 or older building code. New or upgraded buildings use the 2014 version of the NYC Building Code.
What type of work requires a Department of Buildings permit?
Generally, in New York you must get a building permit for such projects as construction, demolition, plumbing work, paving, and more. However, some minor alterations or ordinary repairs do not require a work permit.
If you are still unsure about whether or not you need a permit, call us at (212) 563-6760. We will help you get all the necessary approvals and permits to complete your project.
What happens if I don't get a permit for my work?
Without a permit, you could receive a "Stop Work Order" and face violations, summonses, court appearances, and fines. Not getting the proper permits at the outset could also end up being a lot more costly and time-consuming than following the proper legal channels.
What information do I need to have to get my permits?
For starters, you will need to submit signed and sealed drawings, the projected cost of construction (which affects the cost of permits), and a few other items with your application. There are also many special cases when it comes to building permits. For example, depending on the age of the building in question, the Department of Buildings may require an asbestos investigation prior to filing for permits; you will need to supply the results of that investigation along with your architectural drawings. And if your building is landmarked, you will also need to acquire a separate permit from the Landmarks Preservation Commission.
That sounds like a lot. Do I have to get everything at once?
Not necessarily. For larger projects—usually new construction—it is possible to obtain an excavation or foundation permit first, and go back later to get your construction permits once your design is reviewed and approved. Getting permits in phases can speed up the construction process. Of course, you also have to be more careful that the previous phase doesn't affect any changes that may need to be made if objections arise in the design.
Our team has worked both ways: getting all approvals and permits up front, as well as obtaining them during the different project stages.
How long does it take to get a permit?
It could take anywhere from a few days to several weeks or longer to obtain all necessary approvals and permits. The time varies depending on several factors, including the size of the job, whether or not old violations need to be cleared first, and any special circumstances regarding the work involved.
When is construction permitted in New York City?
Construction within city limits is permitted from 7:00 AM to 6:00 PM, Monday through Friday. In some cases, variances can be obtained from the Department of Buildings to allow construction work outside normal hours.
If you are looking to work on a site in the late evenings, early mornings, or weekends, you will need a special permit that we can obtain for you. However, you must have good cause to disrupt the surrounding neighborhood and residents during these hours.
Emergencies
Do I need a permit to make emergency repairs for damages caused by natural disasters such as hurricanes or earthquakes ?
No, the New York City Department of Buildings (DOB) allows you to make emergency repairs without a permit. Please note this applies only to dangerous situations that could cause further damage to property or harm to individuals. In accordance with Building Code Section 28-105.4.1, you can immediately stabilize unsafe structures, build sidewalk sheds for protection, fix gas leaks, and repair broken heating and hot water systems. However, you are required to submit an application to the DOB for a permit within two business days after beginning emergency repairs. Your application must include a description of the emergency conditions and how you mitigated the hazard. If you are not sure whether your work constitutes an emergency repair, call our office and we will advise you.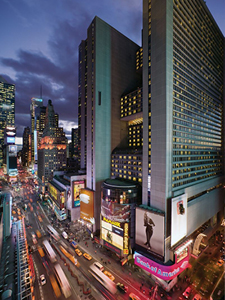 "I want to especially thank KM Associates of New York who did a tremendous job of being completely prepared for today's meeting and making a spectacular presentation of our case to the Commissioner!"
— Barry Schmidt, CEO
Schmidt Construction Consulting

"Thank you to the KM Associates of New York team, you are one of the best if not the best. Thank you, Thank you, Thank you!"
— Charlie Jimenez Hernandez, ACPM
NYC Department Design + Construction