About KM Associates
When Phil Santantonio and Vito Gerbino founded KM Associates back in 1998, they focused on certain principles as essential to the success of our firm: a strong sense of integrity, confidence and resourcefulness in the face of challenges, and our steadfast commitment to our clients. Even though KMA has grown substantially since then, our entire team of experienced professionals still remains true to these core values.
Another long-standing and distinctive characteristic of our firm is our "multilingualism." We speak the language of our clients as well as the language of the Department of Buildings and other city agencies. One of our partners is a registered architect and several personnel have worked in the construction industry. This diversity of experience helps us understand how our clients work, whether you are an architect, engineer, building owner, or manager.
KMA is committed to providing exceptional service to our clients, no matter the size of the project. We work closely with each client to expedite the approvals and permit process. If you need permits quickly, we will get them for you. Our job is not finished until your job is done.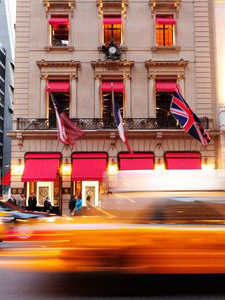 "It has been a pleasure working with KM Associates of New York. We really appreciate all the responsiveness, DOB intelligence and the great service."
— Warren Stein, Senior Vice President
Lazard Asset Management

"I really appreciate the KM Associates of New York team keeping me informed and explaining everything every step of the way. I have shared this sentiment with others in our office, and they are equally appreciative."
— Donald Landau, Vice President
Westbrook Properties