Waterfront •
Major Alteration
Piers 88, 90, & 92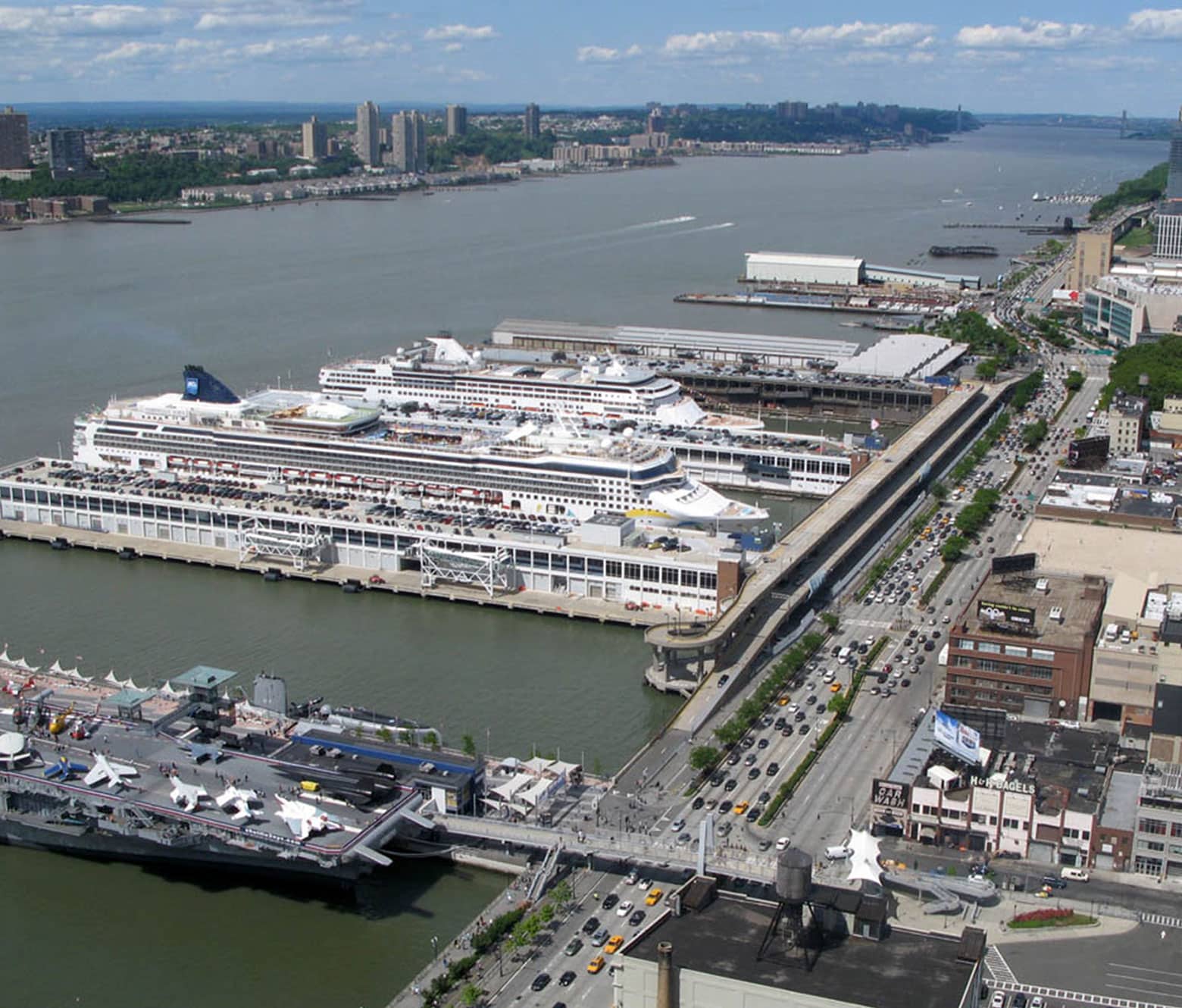 To make New York City a prime destination for larger cruise ships, the city performed major renovations to Piers 88 and 90. In operation since the 1920s, there were many obstacles with the ship terminals and structures, and one of the most complicated and challenging aspects was egress compliance. On average, 8,000 people disembark cruise ships at each pier (if arriving simultaneously) and conditions were hazardous.
KM Associates obtained approvals/permits for the special egress requirements for each pier and acquired the final Certificate of Occupancy for the first time in the history of the piers. Larger cruise ships can now dock safely to allow passengers to disembark and experience New York City.
"On expansion of our firm's locations to include the New York City locale, KM Associates were a critical partner in helping us to understand the local and unique regulatory environment and procedures. Since that time, we have accomplished many important building projects under the guidance of KM's experienced team. We highly recommend them for their knowledge, experience and attention to client needs."
Jim Rowe, AIA
Bermellol Ajamil & Partners, Inc.