Our Services & Tools
We work on all sizes and types of projects and in every stage of the process, in both the public and private sectors. Whatever your building code or zoning needs, KM Associates will work to finalize all permits and certificates. Over the years we've developed a strong relationship with commissioners and senior personnel at city agencies, which helps speed the process towards gaining approvals and permits for your project.
No matter the type or size of the project, we give all our clients the same high quality of service. Doing what we do best—working on compliance—gives you the freedom to focus on what you do best.
Our Key Services
We provide a variety of consulting and expediting services for our clients in the New York City metropolitan area:
Building Code and Zoning Consulting
• Building Code Consultation
• Department of Buildings Determination Approvals
• Drawing Review
• Fire Department Variance Approvals
• Zoning Law Consultation
Expediting
• Certificates of Occupancy
• Department of Buildings Approvals and Permits
• Department of Transportation Approvals and Permits
• Fire Department Approvals and Permits
• Landmarks Preservation Commission Approvals and Permits
• Municipal Agency Sign-offs
• Violations Research and Removal
– Asbestos and Environmental Consulting Services
– Due Diligence and Research
– Special and Progress Inspection
Our Key Tools
Proprietary Digital Tracking System
In a world of complex building codes and zoning laws, our tracking system simplifies the process of expediting. Early on, we invested in proprietary software—a digital tracking system that allows us to monitor the status of all projects while saving our clients time and money.
With the system's database, we can cross-reference projects and information in order to anticipate and resolve potential problems. Our software stores information in a digital "safe" that makes it easy for us to find and transmit information electronically to clients in minutes.
Since 2002, the digital tracking system has proven its value to us and to our clients. We continue to expand and improve the system with new updates that further streamline the approvals process.
Expand All

|

Collapse All

|

Back To Top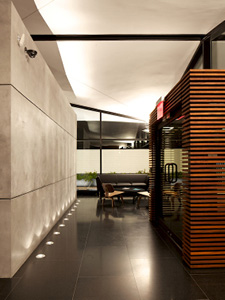 "I would like to thank you and to congratulate KM Associates of New York for all you did for us with our atypical and very difficult construction filing. Once again we appreciate your efficiency and your professional way to cope with these documents."
— Alexandre Izraelewicz, CEO
AIC Consulting

"Thank you to KM Associates of New York for the special attention you provided in getting the TCO."
— Jeffrey Amengual, Executive Vice President, Director of Construction
Largo Investments