February 29, 2016
Tenant Protection Plan Requirements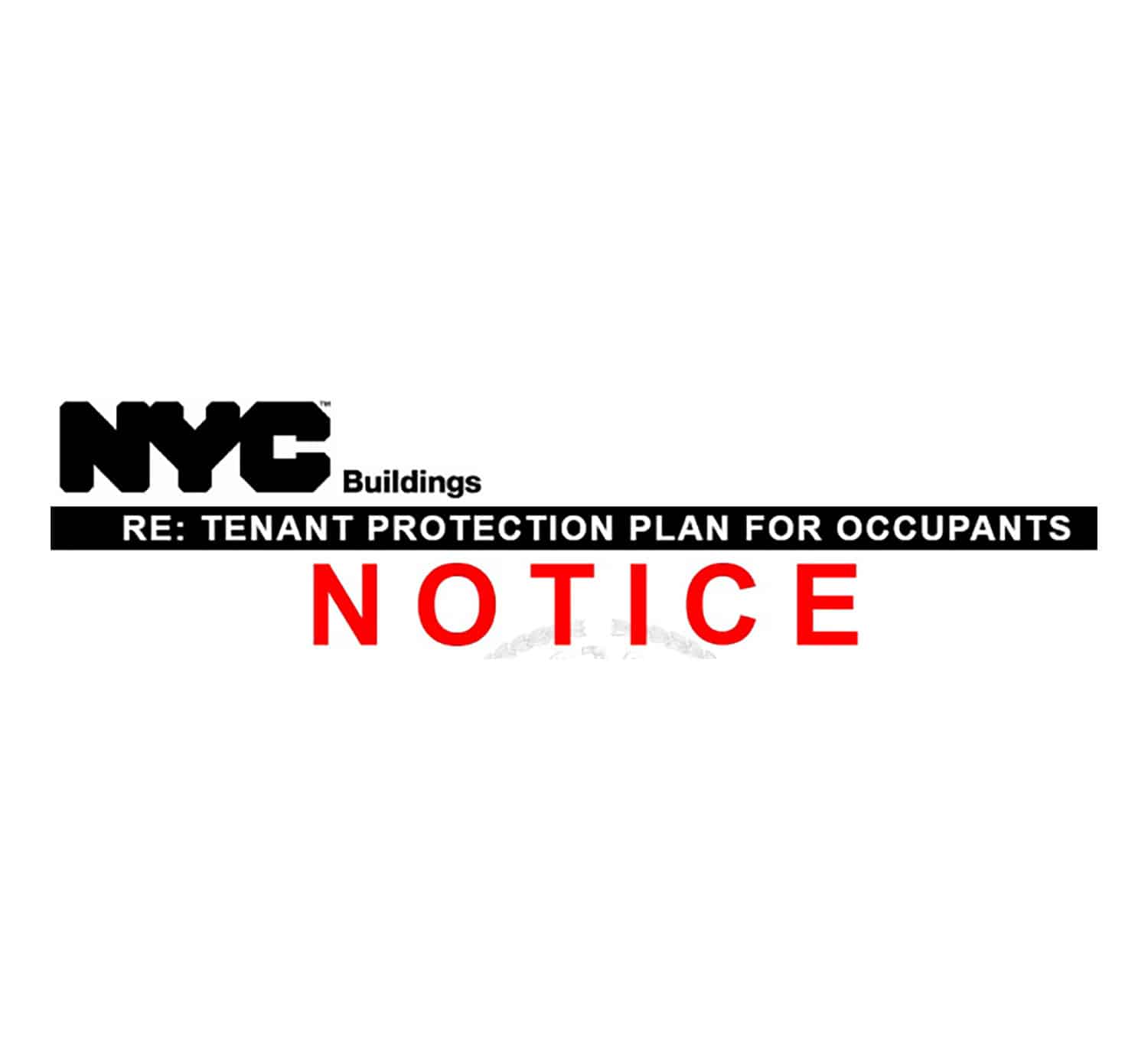 Please be advised that the Department of Buildings has now made it mandatory to file a stand-alone Tenant Protection Plan when filing for a building to be altered or demolished, and containing one or more dwelling units that will remain occupied during construction.
This is an important change that comes with additional requirements such as the TPP1 form. This form is required to be signed and sealed by a licensed Engineer or Architect, and asks various questions on how the tenants will be protected during construction.
The DOB has released a user guide to assist with this new procedure, which can be viewed at this link. If you need our assistance or have any questions, feel free to contact us at info@kmaofny.com or call us at (212) 563-6760. We'll be glad to help!