August 20, 2016
Important Filing Notice about Facade Compliance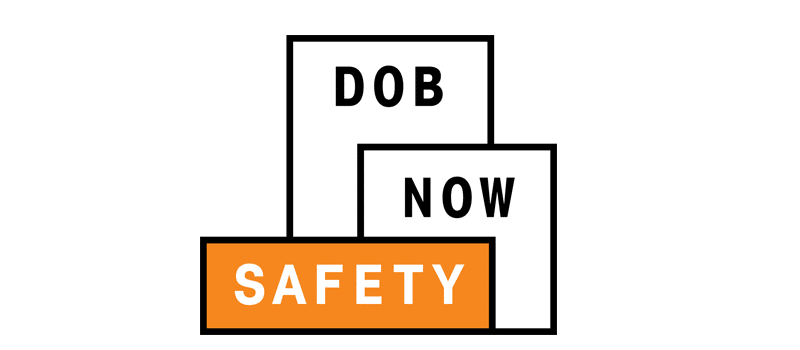 On Monday, September 12, 2016, the New York City Department of Buildings (DOB) will be launching a new online portal for registered DOB NOW users to submit Facade Compliance filings called DOB NOW: Safety. Information sessions about this new Safety portal are taking place this month, August 2016.
What does this mean for you?
All Building Owners, Licensees, Filing Representatives, Registered Architects, Professional Engineers, Special Inspectors, and Progress Inspectors must register with DOB NOW to use the new Safety portal to submit facade compliance filings and to report unsafe facade activity.
Do I need to register even if I am not submitting Facade Compliance filings?
We recommend that you register now to avoid any unnecessary delays with future filings, even if they aren't Facade-related. If you need assistance, please contact us and we can help!
How do I register for DOB NOW?
Go to the DOB NOW website to register a new account.
Sign-up for an Industry Information Session to learn how to navigate the new DOB NOW: Safety portal. Sessions take place throughout the month of August 2016, but please note that space is limited, so please register ahead of time.
Notify your KMA Project Manager once your registration is complete so we can continue to provide support on your projects.
Is there anything else that I need to know?
All DOB NOW filings will reside in a separate database outside of the Building Information System (BIS) system.
DOB NOW will be released in phases throughout 2016 and 2017. It is expected that the system will be completed and serve as the entry point for all DOB transactions by 2018. DOB NOW is comprised of FOUR components:
DOB NOW: Inspections is the new name for Inspection Ready. This component is live and includes online scheduling, tracking, and notifications.
DOB NOW: Build includes job filings, permits, and Letters of Completion. This component will launch July 25, 2016; registration will be required for plumbing and sprinkler filings.
DOB NOW: Safety includes all compliance filings such as facades, boilers, and elevators. This component will launch in Fall 2016 for select project filings.
DOB NOW: Licensing will allow for online exam filing, issuance, and renewal for Licensees. This component will launch in 2017.
The KM Associates team is committed to "Moving Your Project Forward". Contact us at (212) 563-6760 or info@kmaofny.com with questions, we are here to help!